by Dani Shaked
Custom Intent Audiences is a Google feature that allows advertisers to use display or YouTube video ad campaigns to target people who are currently researching specific topics, products, or solutions on the search engine.
People type specific keywords, visit specific pages, watch videos, and then make a certain action or a purchase. Essentially, these are people who are currently looking for a variety of products and services.
Unlike the regular Google remarketing ads we all know, which work by attracting people to your website but not pushing them to convert, Custom Intent Audiences is a remarketing feature that will provide you with far more benefits and results. Even individuals who did not visit your website but did search for a relevant term on your competitors' websites might be targeted and pursued by your YouTube videos.
Consider a company that sells online real estate courses and wants its display ads to target those who are actively looking for online real estate courses. To specify their unique intended audience, the business owner or marketer might use phrases like "best online real estate courses" or "online real estate courses with certificates." They can also enter the URL of popular websites that are relevant to the field. Potential customers who searched for these terms or visited these websites in the past will be eligible to see the display ads that the company performs.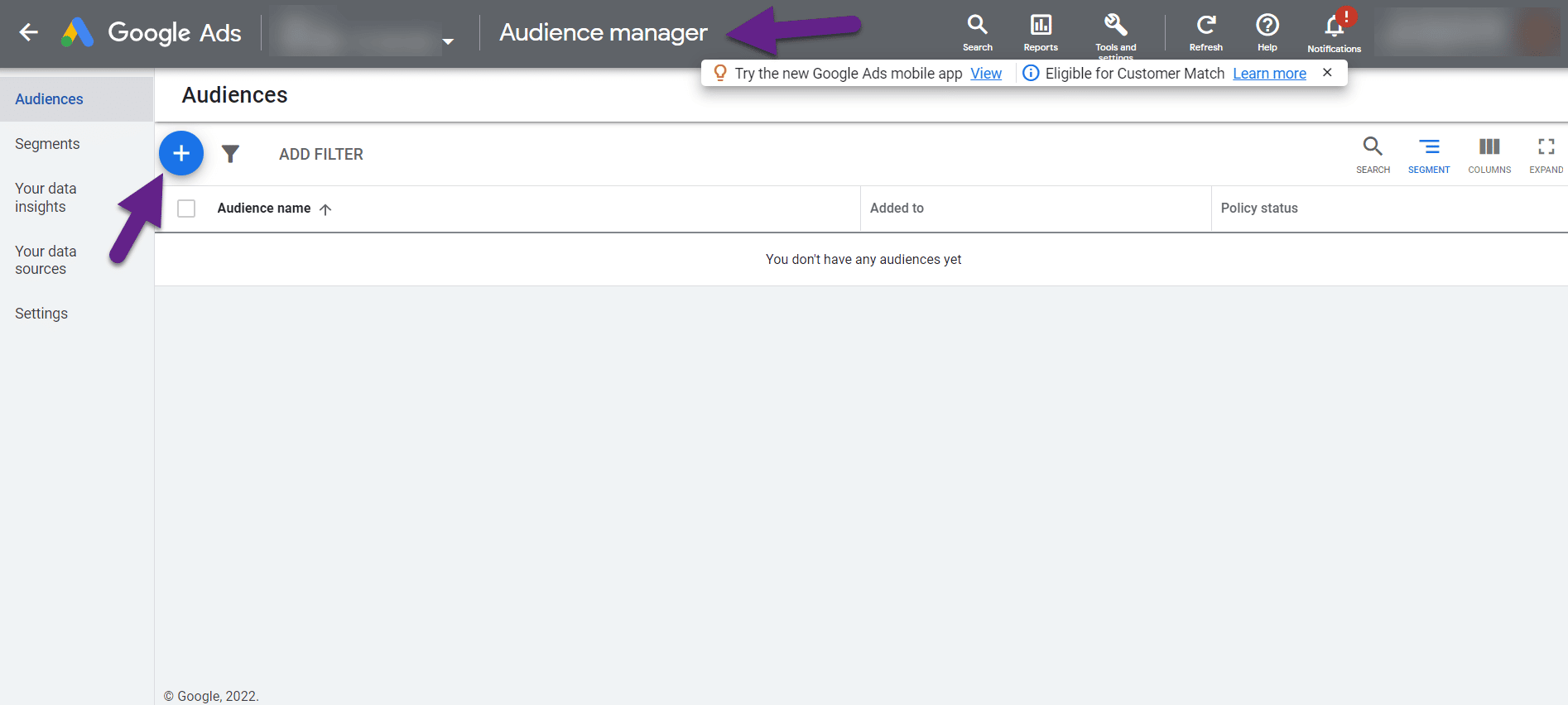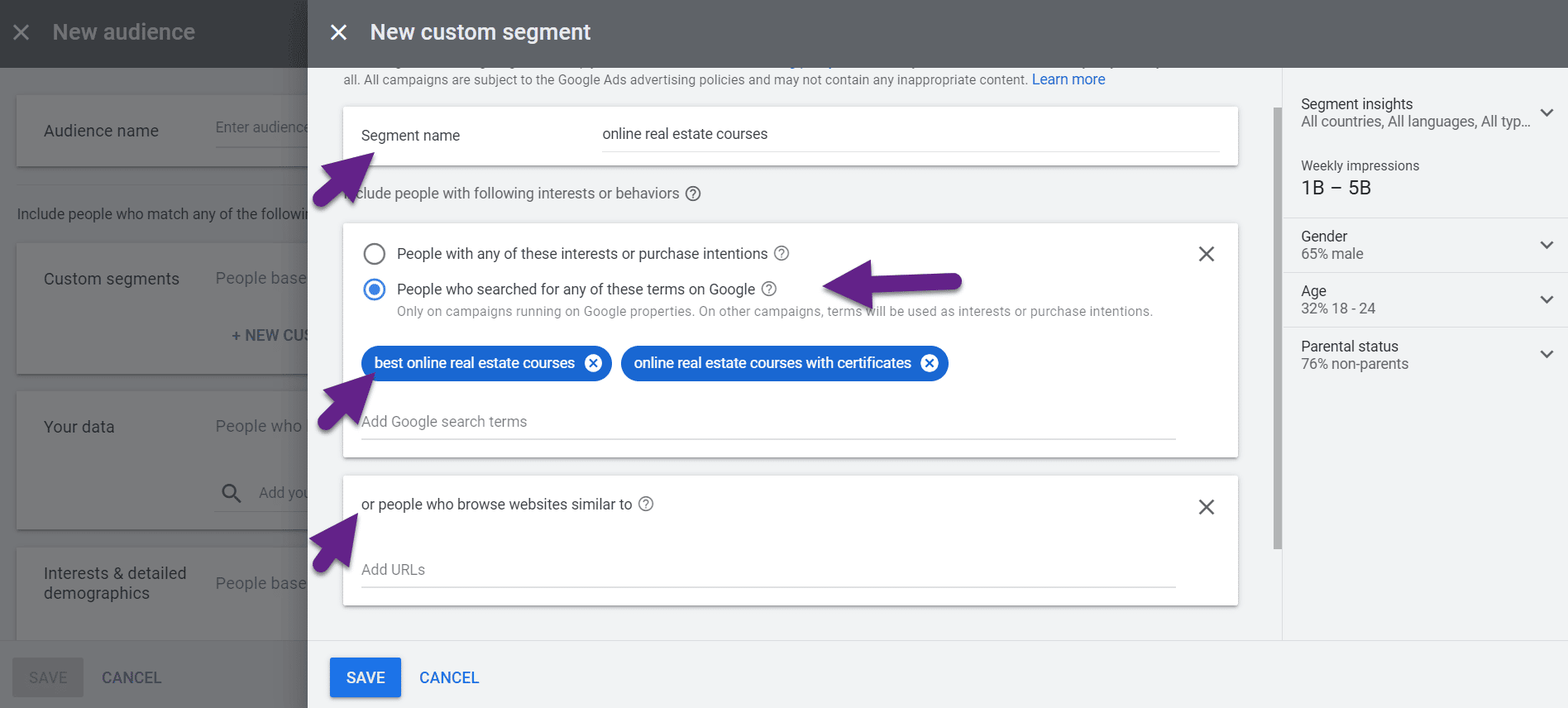 The benefits of using Custom Intent Audiences
You can use Custom Intent Audiences to target visitors from your competitors' websites.
SEO is a long-term strategy with a high return on investment that every business should make. However, even with the best content and optimization practices, ranking on the first page of search results takes around 2 – 6 months on average, depending on the competition. You may target the same searchers in a cost-effective way through a custom Intent display campaign by using the URLs of websites currently on the first page of Google (without having to wait to rank organically).
Custom Intent Audiences reduce the amount of money spent on advertising.  Because ads are only shown to specific groups of people interested in a given topic, there is no waste of ad impressions, which is common when targeting broad categories like interests, job titles, industries, etc.
Custom Intent Audience Targeting is Less Expensive. The CPC  for custom intent audience campaigns is significantly lower while still targeting the same high-intent searchers.
You can reach high-intent users who have already been exposed to competitor brands and are at the decision stage of the purchase path by integrating Custom Intent Audiences with Remarketing List for Search Ads.
You can reach users on YouTube after they make a Google search for a specific keyword using YouTube TrueView for Action and a custom intent audience. For your custom intent audiences, use keywords such as your competitors' brand name, brand name plus product/service, and brand name plus product plus location.
Custom intent audiences for both Google's Display Network and YouTube are a powerful tool for getting your message in front of the right people, those who are most likely to engage with your website, consume your products, or buy your services.
Keep in mind that if Google ads remarketing works in such a way that people visit your website but do not convert, then custom intent audiences remarketing works in such a way that even those who did not visit your website and instead visited your competitors' websites but still searched a relevant keyword can be targeted and followed by your YouTube videos.